CHINNY RUN : RAISIN CHASE
THE MICROGAME



Designer : Leighann Astra
Instructor : Jenny Kowalski
Tyler School of Art, Graphic and Interactive Design Program


COMPONENTS
Game Design & Development

INTRODUCTION

Chinny Run : Raisin Chase is a video game about a chinchilla who has escaped from his cage and must find and eat as many raisins as possible before his owner realizes he's missing. I have two pet chinchillas who I consider my 'chinchildren' and I wanted to create a game about them. They go absolutely bonkers for raisins so I wanted this quirky aspect of their personalities to be integrated into the game.
PROCESS
This is the first game that I've coded myself. I developed the game using two Javascript libraries, p5.js and p5.play. One of my goals was to make the animated chinchilla sprite move, run, and jump in a realistic way. To achieve this, I took slow motion videos of my chinchilla and used a rotoscoping technique by tracing over stills to create the sprites.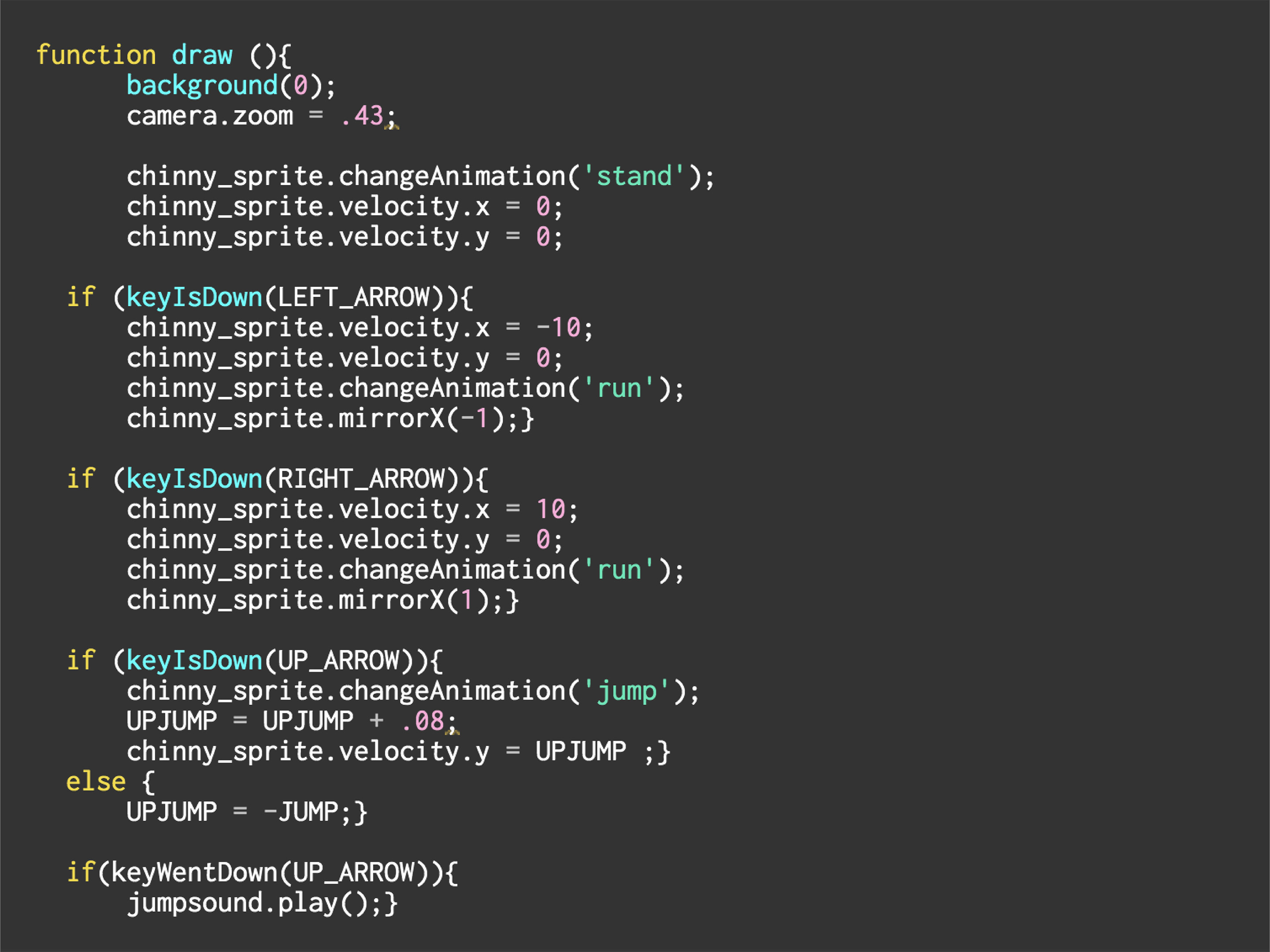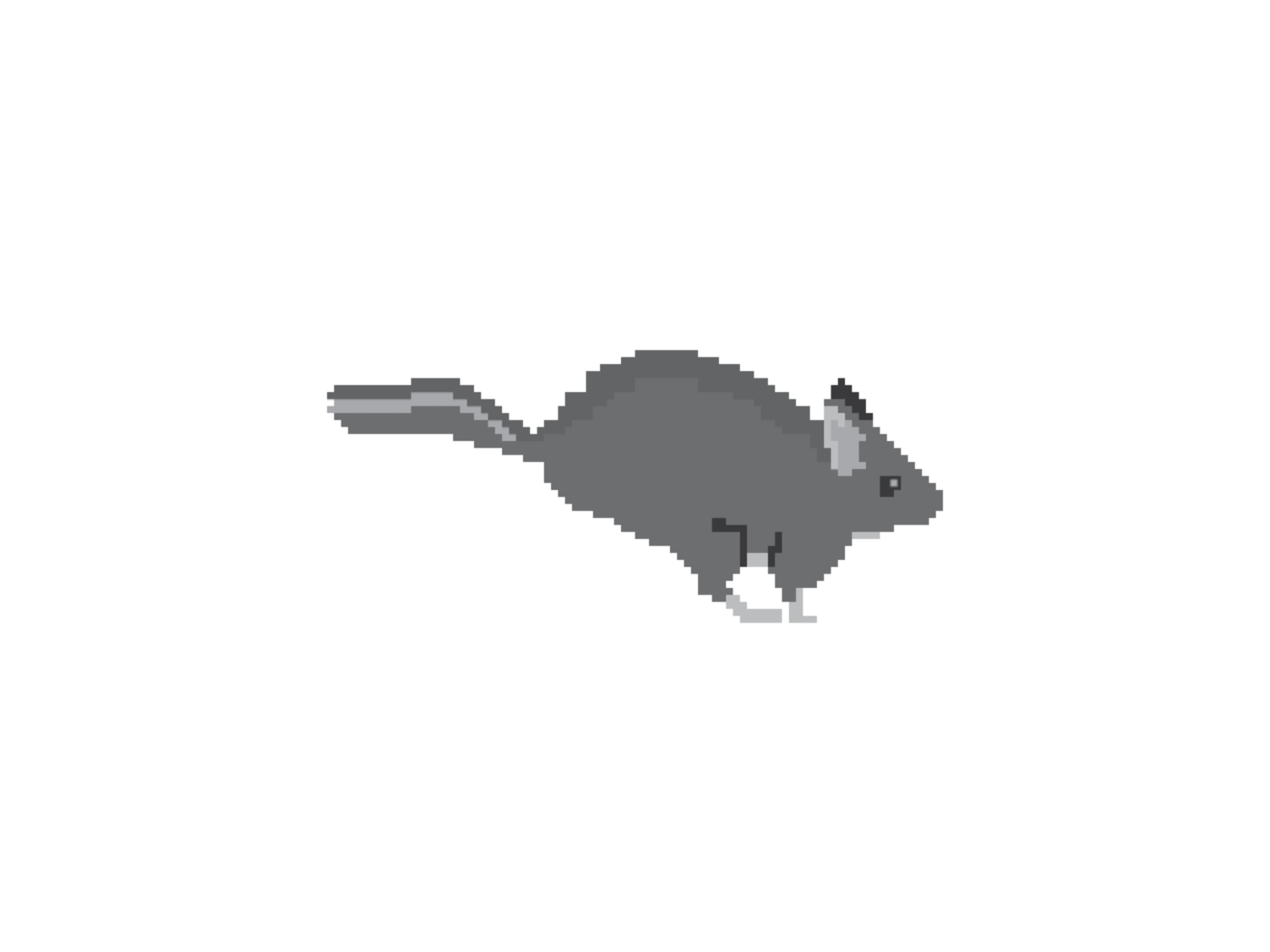 INSPIRATION & DESIGN DECISIONS
This game is largely inspired by video games I played as a child. I took special inspiration from the game
"Stuart Little : The Journey Home"
which was released in August, 2001. I remember playing this game for hours on end as a kid on my lime green gameboy color. I tried to use a very simple, pixel art aesthetic, 8-bit music and sound effects, and side-scrolling mechanics to give the game an overall retro, nostalgic feeling.
Stuart Little : The Journey Home
Super Mario Bros.
Hamtaro : Ham-Ham Heartbreak